❗SHIPPING IS FREE❗
Get a clear look inside.



NO MORE  BLIND PUNCTURES WITH COTTON SWABS.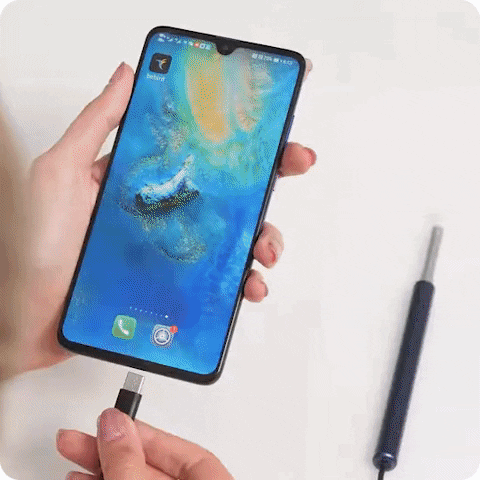 You've never seen the inside of your ear like this before:  The 3MPX sensor on your oidocam wired a full view of the inside of your ear to your iphone or Android device. It connects without problems.
Our Facebook customers love it!
✅ OIDOCAM SOFT AND FREE OF HYPOALLERGENIC IRRITATION.
Our oidocam are expertly designed to gently remove stubborn wax. At any depth, without losing a point.
✅ MADE FOR EVERYONE, EASY TO USE AND PAIN FREE.
The tip is small enough to fit in either ear to painlessly and effectively remove wax.
✅  METICULOUSLY DESIGNED FAST AND EFFICIENT. 
The oidocam was designed and developed with obsessive attention to detail, to make the wax removal process much more efficient.
WHAT IS IN THE BOX?
EVERYTHING YOU CAN ASK FOR ... AND MORE

Every oidocam purchase comes with all the necessary tools to help you clean your ears in the most effective morning possible. All the essentials in an ear wax removal kit that includes, USB-C cable.
🚨 UPDATE:  Due to the huge increase in social media attention, we are running extremely low on inventory, so hurry up and order yours before they run out.