Living in a neat and perfectly cleaned house is very nice. We all agree.
What's even better? A robot vacuum cleaner that takes care of the household while you can relax!

Let our all-in-one iRobot2.0 do the dirty work, leaving you time for fun stuff. One robot for sweeping, mopping and vacuuming! This robot cleans your house thoroughly with high suction power and without noise pollution. The robot vacuum cleaner maps its environment and then cleans an entire floor of your house.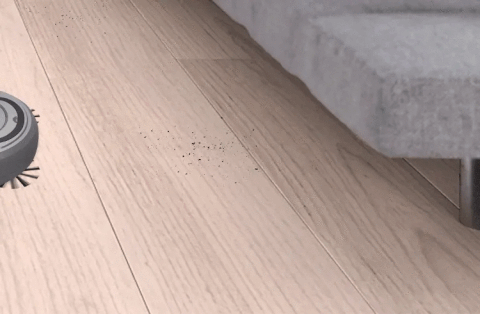 Automate your household, relax yourself!
The iRobot2.0 is suitable for thoroughly cleaning any type of floor, while you don't have to do anything! Scratch resistant so that it does not leave any marks on your floor and silent, so that you are not disturbed.
All benefits at a glance:
Doesn't skip a corner: Thanks to the clever light and compact design, no corner is skipped and the iRobot2.0 cleans the entire surface.
Smart planner: With the built-in sensor, the robot is able to map its environment, so that it follows a planned route. This is more effective than random cleaning so it finishes faster.
No house is too big: Our robot has an action radius of 150m²!
Strong suction power: iRobot2.0 has an extremely strong suction power of 1200Pa, to suck up all the dirt with ease. Because the brushes work together with the vacuum system, even the smallest dirty particles are sucked out of carpets and carpets. This smart system works better than traditional vacuum cleaners.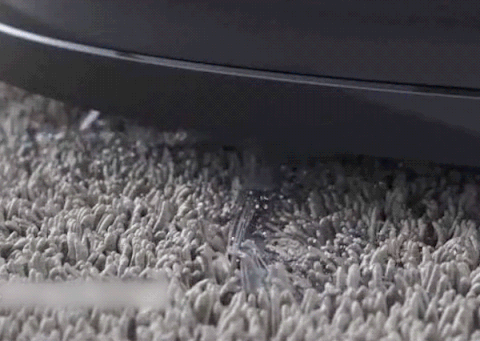 Maintenance-free: Has a large reservoir of up to 400ml, so you don't have to empty it often.
Does not scratch the floor or furniture: Our robot is designed in such a way that it does not scratch your floor or furniture.
The sensor detects obstacles in real time and avoids collisions with furniture, for example.
Won't fall down stairs: The robot's smart sensor detects the stairs and stops when it sees that it can't go any further.
CONTENT:

iRobot2.0 (size: 26cm x 7cm)
USB Charger
2 Brushes
Micor fiber cleaning cloth